A conversation with Peter Mallouk – President & CEO, Creative Planning, LLC.
Many suspected a drawback on the heels of a record-setting year in mergers and acquisitions—particularly in light of the pandemic. Yet, as TD Ameritrade Institutional reported in their 2020 Q1 and Q2 report on M&A activity, the first half of the year was yet another record-breaker with 80 transactions.
More than the 75 reported for the same period in 2019.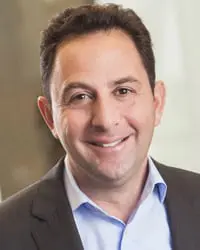 More than any 6-month period looking back over 2 decades.
It seems that despite Covid, a roller-coaster market, and changing valuations, buyers still see independent firms as a great investment.
Yet it's the mega-RIA firms that seem to have an incredible appetite in the space as of late. One such firm, Creative Planning, made headlines three times in the span of just a few weeks this summer with acquisition announcements: Two in mid-August totaling $750mm and a $1.7B deal the 1st of September.
Peter Mallouk, President & CEO of the $55B Overland Park, Kansas-based RIA firm, seems to be on a tear these days, driving inorganic growth like never before.
He joins the show to discuss the firm's extraordinary growth, including:
Why he purchased the nascent RIA firm in 2004—and how he grew Creative Planning from $30mm in assets to $500mm in just 4 years, and then to $11.8B 5 years later.
How a firm like Creative Planning differentiates from a crowded and competitive RIA marketplace—and what key value proposition continues to drive their growth.
What's behind the recent shift from organic to inorganic growth—and how that decision plays into the firm's strategic plan.
What value the firm derives from custodial referral programs—and how this relationship has impacted Creative Planning's overall growth.
What makes an attractive acquisition target for the firm—and what's in it for a seller to be a part of a firm with the size and scale of Creative Planning.
Peter shares that he has a goal to grow Creative Planning to $100B—and so far, he's demonstrated he's on track. As such, his advice for firms looking to sell should be heeded: With valuations at an all-time high, now is the time.
Listen in to learn more about his focused practices for growth—and gain valuable knowledge, regardless of whether you sit on the buyer's or seller's side of the table.
Podcast: Play in new window | Download (59.6MB) | Embed
Subscribe: Apple Podcasts | Google Podcasts | Spotify | Amazon Music | Pandora | iHeartRadio | Podchaser | TuneIn | Deezer | Anghami | RSS
---
Related Resources
What's the 'Real' Value of a Financial Advisor's Business?
Headline-making M&A deals in the independent space have many employee advisors wondering what their business could be worth on the open market. Here are 3 valuation scenarios to address that curiosity. Read->
Gaining Scale: Why it Matters to Your Advisory Practice
Scale seems to be the buzzword du jour, but what does it really mean for your practice? Read->
Looking at M&A from the Acquirer's Side of the Table
Part 1 of a 2-Part Series on M&A—A conversation with Karl Heckenberg, President & CEO of Emigrant Partners. Listen->
Looking at M&A from the Seller's Side of the Table
Part 2 of a 2-Part Series on M&A—A conversation with Jeff Concepcion, Founder and CEO of Stratos Wealth Partners, and special guest host Louis Diamond. Listen->
Peter Mallouk:
Peter Mallouk is the President of Creative Planning and affiliated companies. Peter's companies provide comprehensive wealth management services to its clients, including investment management, financial planning, charitable planning, retirement plan consulting, tax, and estate planning services.
Creative Planning provides wealth management services to clients, manages over $50 billion for clients in all 5O states and abroad, is featured as the #1 Independent Wealth Management Firm in America by Barron's, (2017) and has been featured on CNBC's only two wealth manager rankings as the '#1 Wealth Management Firm in America' (2014 and 2015). The New York Times, in an article about the firm, said "Creative Planning is at the vanguard of a profound shift in finance." (2017)Peter has been featured in Barron's as one of the 'Top 100 Independent Financial Advisors in America,' and is the only advisor to have ever been featured at #1 for three consecutive years (2013-2015). Peter is featured on Worth magazine's 'Power 100′, featuring the most powerful men and women in global finance (2017).
Creative Planning was featured in Forbes in 2016 as the #1 RIA for growth over the last 10 years, and Financial Times' 'Top RIA List' (2014-2018). Creative Planning is also featured in Ingram's magazines' issues on 'Best Places to Work' and 'Most Charitable Organizations.'
Peter graduated from the University of Kansas in 1993 with four majors, including degrees in Business Administration and Economics. He went on to earn a law degree and Master of Business Administration in 1996, also at the University of Kansas. Peter has also earned the CERTIFIED FINANCIAL PLANNER™ designation.
Peter is the founder, current executive board member, and former five-year Chairman of KC CAN!, an organization of volunteers dedicated to improving the quality of life of children in Kansas City. Peter is a recipient of the Ernst & Young Entrepreneur of the Year Award. Peter and his wife Veronica are the recipients of the Giving the Basics Human Dignity Award for their contributions towards helping those less fortunate meet basic needs, and recipients of the Variety Presidential Citation Award for their work supporting those with special needs. Peter has served on Boards of Pathway to Hope, American Stroke Foundation, St. Michael's Finance Council, Kansas City Hospice and KCCAN! Peter is married to Veronica and has three children, Michael, JP, and Gabby.
---
This podcast is also available on…