A conversation with Jodi Perry, President of Raymond James Financial Services Independent Contractor Division
Regional firms have been on a hiring tear in recent years, and no surprise: The model provides independent-minded advisors an opportunity to realize their entrepreneurial dreams, but with the scaffolding and support they've become accustomed to. It's a formula that is well-aligned with a changing advisor mindset, positioning these firms for even higher levels of growth in the coming years.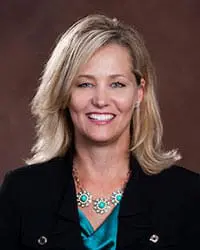 One such firm, Raymond James, has been at the top of their game in recent years, with a multi-channel association that's resonating with advisors. In this episode, we take a closer look at their Independent Contractor Division, which accounts for nearly 60% of the firm's advisory force—some 4,700 advisors as of this recording.
Jodi Perry, the President of Raymond James Financial Services (RJFS) Independent Contractor Division, joins the show to share insights on what's behind the firm's success, including:
How the RJFS model fits in the Raymond James ecosystem—and how their multi-channel association is a platform for their "advisor as client" culture.
Why the RJFS model resonates so well with advisors—and the types of advisors who are the "right fit" for the firm.
How the firm is differentiated from other similar models in the space—and how the firm's focus on technology serves to enhance their success.
How their model compares to independent broker dealer and RIA options—and the benefits that "supported independence" offers.
How brand and reputation play into an advisor's decision-making process—and how support and culture are often stronger drivers.
How the firm is responding to changing advisor mindset—and what she anticipates will be the driving forces over the coming years.
Jodi also shares some case studies on wirehouse advisors who recently joined the firm, their motivations and how their business has changed since.
Raymond James has always defined itself by its culture and client-first ethos, and what makes the firm unique, as Jodi put it, "is that advisors themselves are viewed as clients of the firm." It's an interesting story about how RayJay has achieved tremendous success in a crowded and competitive landscape—particularly appealing to advisors who are looking for a model that offers the best of support, culture and independence.
Podcast: Play in new window | Download (Duration: 39:36 — 46.0MB) | Embed
Subscribe: Apple Podcasts | Google Podcasts | Spotify | Amazon Music | Pandora | iHeartRadio | Stitcher | Podchaser | TuneIn | Deezer | Anghami | RSS
---
Related Resources
Redefining Regional Firms: It's More About Culture Than Geography
Regionals have emerged as the new hot spot for advisors looking for flexibility within the security of an employee-based model. Read->
When it Comes to Attracting and Retaining Advisors, Culture Really is King
How these 5 key characteristics set the stage for a more positive and productive environment for financial advisors. Read->
9 Trends That Will Put Advisors in the Driver's Seat for 2020
The new year ushered in a "perfect storm" in which the intersection of 3 forces – changing advisor sentiment, reshaped client expectations and powerful retention efforts by the brokerage firms – has laid the groundwork for a world where advisors have the upper hand. The question is, will they take it? Read->
About Jodi Perry: 
Jodi Perry started her career with Raymond James 26 years ago in an entry-level position within customer operations. She moved throughout the firm, always reaching towards leadership positions. From her supervisory role in client operations, Jodi moved to the internal sales team of our asset management division, directly managing a seven-person team, while simultaneously serving on a two-person regional team responsible for $60 million in sales per month. After six years, she then moved to our independent advisor channel to recruit new financial advisors to Raymond James Financial Services, where over the past 15 plus years Jodi moved from vice president of business development to regional director to senior vice president of regional management and most recently to the president of the independent contractor division.
Jodi is a registered corporate coach, who sits on the firm's executive committee, sits on the board of the Florida Securities Dealer's Association and also sits on the board of the St. Petersburg Free Clinic (not for profit) and will start on the board of FSI in 2020. Jodi holds her series 7, 63, 65 and 24.
---
This podcast is also available on…