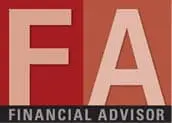 Howard Diamond Quoted
By Dan Jamieson
The U.S. Department of Labor will ban retroactive payout grids and back-end recruitment bonuses, according to interpretive guidance released by the department on Thursday. The changes are associated with the DOL's new fiduciary rule for retirement accounts.
"So with two hours notice, you have to stop all recruitment deals," said Howard Diamond, general counsel at Diamond Consultants, a recruiting firm. "I'm aghast, dumbfounded" at the DOL's action, he said.
People had expected any changes to take effect next April when the rule goes into effect, Diamond said.