A Conversation with Eric Poirier, the CEO of Addepar
One of the top concerns we hear from advisors considering independence is, "How can an independent firm possibly compete on a technology level with the wirehouses?"
To answer that question and explore the role of technology in independence, Eric Poirier, the CEO of Addepar, joins the show.
As one of the industry's leading fintech firms with over one trillion dollars in assets on the platform, Addepar has been a game changer for advisors who serve a sophisticated client base and are looking to deliver a customized and scalable experience.
In this episode, Eric and Mindy take a deep dive into: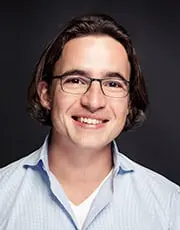 Why many advisors feel that the wirehouses have the edge when it comes to technology—and how many of the latest "best-in-breed" solutions are actually found outside the big firms.
The role technology plays in an advisor's business—and how its importance has changed over the past decade.
What "modern technology" is—and how it can impact both productivity and profitability.
How the client experience is influenced by technology—and why trust is a key component of that experience.
What questions a prospective breakaway should be asking when considering a fintech solution—and why the choice of a technology provider should be treated as a long-term partnership, not a vendor relationship.
How to set realistic expectations when it comes to the investment in technology—and how ROI is realized in scale, productivity and service delivery.
Why the right technology can make a smaller firm look and seem "bigger"—and how that affects the firm's enterprise value.
What's on the horizon when it comes to technology—and how having the right solution in place can help a firm prepare for a rapidly changing future.
Eric provides an in-depth look at how the playing field has been leveled when it comes to technology, giving tangible examples of how independent firm owners are realizing that the right platform enhances the ability to deliver a holistic and transparent experience based on clients' needs.
As Eric shares, "Technology is a means to an end," designed to "make advisors better, smarter, more resourceful, and more data-driven so they can deliver the desired outcomes to their clients." And that's the ultimate goal of any successful business.
Note: In the coming weeks, a second part of this interview will air in which Eric takes an even deeper dive into the strategic role technology plays in an independent business. Subscribe to be notified of the show's release.
Podcast: Play in new window | Download (Duration: 41:38 — 38.8MB) | Embed
Subscribe: Apple Podcasts | Google Podcasts | Spotify | Amazon Music | Pandora | iHeartRadio | Stitcher | Podchaser | TuneIn | Deezer | Anghami | RSS
---
Related Resources
The 5 Attributes That Make a Financial Advisor a "Real" Fiduciary
Wirehouse advisors are recognizing that being a true fiduciary is impossible as an employee—and it's adding more fuel to the flow of movement to independence. Read->
The Real Beneficiaries of Independence: Your Clients
While advisors have a real opportunity to build the advisory business of their dreams in the RIA space, it's the clients who stand to gain the most. Read->
What compels breakaway advisors to go around "the wall"?
Despite significant risks and roadblocks in front of them, breakaway advisors don't stop. Why? Read->
What it Takes to Build an Independent Firm Today for Maximum Value Tomorrow
While so many advisors are attracted to the freedom and flexibility of independence, it's the potential of long-term value that they often breakaway for. Read->
Eric spearheads Addepar's mission to bring data, technology & people together to help investors make the best, most informed decisions. Addepar works with hundreds of leading financial advisors, family offices, and large financial institutions that manage data for over $1.3 trillion of assets on the company's platform. Before joining Addepar, he spent nearly seven years at Palantir Technologies, creating tools that enabled organizations to reconcile large, disparate datasets. As one of Palantir's first 20 employees, he shaped its core technology while building its finance business. Earlier in his career, Eric worked in Lehman Brothers' Fixed Income Analytics group, modeling, simulating and visualizing data across a broad range of debt and credit instruments. Eric received a B.S. in Computer Science from Columbia University.
---
This podcast is also available on…