It's not just the billion-dollar teams that are making a splash in the independent space—just ask Brett Oley of Oley Kinser Concierge Wealth
11-year UBS veteran Brett Oley knew that he eventually wanted to be an independent financial advisor and planned to move within the next 10 years of his career. But he did what many would consider unthinkable: At age 35, with a new baby at home and $90mm in AUM, he started his own practice with independent broker dealer Raymond James Financial Services. 16 months later, Brett and his partner, Ryan Kinser (who joined him in May of 2018) are thrilled to be business owners and excited for what the future holds for them. Today Oley Kinser Concierge Wealth has grown to $125mm in AUM and is continuing their upward trajectory.
So, what caused Brett to accelerate his move to independence by 10 years? He shares that and more, including: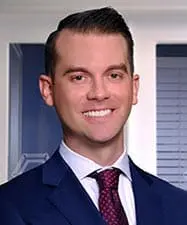 Whether his business was "big enough" to make a move to independence worthwhile.
Why he made the leap from employee to independent business owner.
Why he chose Raymond James as his partner.
What his transition experience was like.
How his clients reacted to the news of his move.
And so much more.
While making the leap was scary, for Brett the prospect of staying with in a firm that no longer best served his business and clients was even scarier. In the words of Charles Darwin, "It's not the strongest or the most intelligent who will survive, but those who can best manage change." And Brett and Ryan's willingness to change is leading them to great success.
---
Related Resources
Brett Oley of Oley Kinser Concierge Wealth built his advisory career on providing holistic wealth management. That is, having a written, comprehensive and well-thought-out plan for each family. He specializes in professionally managed money, thoughtful and customized planning and providing superior, first-class "Ritz-Carlton" client service.
"Our mission is to build a world-class wealth management practice that not only continuously improves, but also provides value-creating solutions for our clients – all the while enjoying what we do," Brett said. "We thoughtfully work with each family to sincerely understand their needs and strive to make sure they are met with plans customized to them."
Brett's advisory career began with UBS in 2006. He joined Raymond James in 2017.
"Raymond James allows me the independence to more successfully create a positive client experience and also take care of my team, so that we can reach our full potential," Brett said.
Trustworthy and knowledgeable, Brett's early fascination with finance and entrepreneurship and working closely with people to meet their needs has led him to work as part of a team to show families better ways to both grow and preserve their wealth.
Brett graduated with a bachelor's degree with a double major in finance and management from Georgetown University in 2004 and an MBA from the University of Florida at Gainesville in 2013.
An Accredited Wealth Management Advisor, Chartered Divorce Financial Analyst, Chartered Retirement Planning Counselor and a Certified Financial Planner™practitioner, Brett holds Series 7, 31 and 66 securities licenses and is also life, health and variable annuity insurance licensed.
Brett mentors veterans in business with American Corporate Partners (ACP). He is a finance council board member for Saint Ann Catholic Church and School, past president of the Georgetown Club of Naples and past treasurer of Traditions at Grey Oaks Country Club.
The information contained in this podcast does not purport to be a complete description of the securities, markets, or developments referred to in this material. The information has been obtained from sources considered to be reliable, but we do not guarantee that the foregoing material is accurate or complete. Any information is not a complete summary or statement of all available data necessary for making an investment decision and does not constitute a recommendation. Any opinions of the speakers are not necessarily those of RJFS or Raymond James. Expressions of opinion are as of the recording date and are subject to change without notice. Raymond James Financial Services, Inc. is not responsible for the consequences of any particular transaction or investment decision based on the content of this podcast. Raymond James is not affiliated with and does not endorse the services or opinions of Mindy Diamond, Diamond Consultants, or this radio show.
Oley Kinser Concierge Wealth, LLC is not a registered broker/dealer and is independent of Raymond James Financial Services, Inc. Securities offered through Raymond James Financial Services, Inc., member FINRA / SIPC. Investment advisory services offered through Raymond James Financial Services Advisors, Inc.
---