Part 2 of a 2-Part Series on M&A—A conversation with Jeff Concepcion, Founder and CEO of Stratos Wealth Partners, and special guest host Louis Diamond
The evolution of the wealth management industry has spawned changes throughout the entire landscape, creating new pathways for growth for advisors and business owners alike. And even in the M&A market we're seeing a shift, as younger firm owners are looking beyond the monetization event a sale offers, and instead seeking an "advisory partner" that will play a greater role in the growth lifecycle of the firm.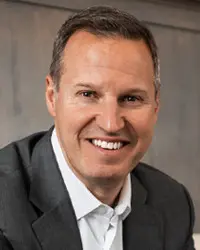 Our guest in part one of this series, Karl Heckenberg of Emigrant Partners, talked about this phenomenon from the acquirer's side of the table. That is, the "new wave" of attraction between acquirers and firms with a proven growth trajectory and strong value proposition—and illustrated by Emigrant's recent investments in firms like Stratos Wealth Partners.
For Jeff Concepcion, the founder and CEO of Stratos, it was this concept of a "partnership" with Emigrant that was the real draw for his firm—so much so that on April 1st, even in the midst an extremely volatile market and worldwide pandemic, Emigrant and Stratos forged their union.
And as Jeff shares in this episode, Stratos checks off all the boxes that this new breed of investors is looking for—particularly in the area of growth. Because just 12 years ago the independent firm was started from scratch – literally with zero assets under management – and is now managing over $14B.
How did they do it? Jeff discusses that and much more, including:
How they developed Stratos' unique blend of organic and inorganic growth—and what core values serve as their guide.
How Stratos became the #1 recruiting firm under the LPL umbrella in 9 of the last 10 years—and what they do differently that's attracted some of the top advisors and teams in the industry.
What the motivation was for taking on a capital partner at this stage—and how they worked through changes in valuation as a result of the COVID crisis.
What the process of preparing for an acquisition entails—and what independent firm owners and employee advisors alike should be aware of when considering this path.
Plus, Jeff answers the $14B question: How do you grow a firm from zero to $14B in just over a decade?
It's a candid conversation that digs into the details of how to build an enterprise brick-by-brick—and defines why "hard work alone" is often not enough to get you to the next level.
Podcast: Play in new window | Download (63.6MB) | Embed
Subscribe: Apple Podcasts | Google Podcasts | Spotify | Amazon Music | Pandora | iHeartRadio | Stitcher | Podchaser | TuneIn | Deezer | Anghami | RSS
---
Related Resources
Looking at M&A from the Acquirer's Side of the Table
Part 1 of a 2-Part Series on M&A—A conversation with Karl Heckenberg, President & CEO of Emigrant Partners. Listen->
Gaining Scale: Why it Matters to Your Advisory Practice
Scale seems to be the buzzword du jour, but what does it really mean for your practice? Read->
Determining Enterprise Value
7 Key Qualitative Drivers for Sellers. Read->
Jeffrey Concepcion is the Founder and CEO of Stratos Wealth Partners and host of The Evolving Advisor podcast. Jeff started Stratos in October of 2008 with the intention of creating an organization to fulfill a need for sophisticated advisors and their clients. He constructed a firm with the infrastructure, resources and support necessary to allow advisors to focus on their core competency, advising their clients. Today, Stratos specializes in the practice and performance of financial planning and implementation services. The firm has a national network of distinguished, experienced financial planning practitioners spread throughout the country.
Jeff is responsible for the acquisition, development and coaching of the firm's expanding number of affiliated advisors from across the nation. His entire professional career has been spent in the financial services industry. Prior to starting Stratos Wealth Partners, Jeff spent 22 years in senior management positions with Lincoln Financial Network, including being the Executive Director for the Eastern Region. He was responsible for fully one-third of the United States. He was then appointed Senior Vice President of Market Access and a member of the Executive Committee; where he was on one of only a handful of executives responsible for Lincoln's entire retail financial services business.
Jeff believes in the community where he lives and works. He has shared his time and expertise by sitting on a number of charitable boards throughout the Cleveland area over the years. Jeff served on the Board of Trustees at the May Dugan Center, Julie Billiart School, City Year, Dress for Success, E CITY, Leukemia and Lymphoma Society, Junior Achievement and Providence House.
He earned his Bachelor of Arts degree with a major in political science from Trinity College. Jeff resides in Solon, Ohio with his wife and two children.
---
This podcast is also available on…