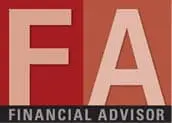 Mindy Diamond Quoted
By Dan Jamieson
Merrill Lynch is not making plans to leave the broker recruitment protocol, according to Andy Sieg, head of wealth management at the firm.
Sieg addressed the protocol issue in a talk Monday with his management team, according to a company source familiar with the discussion.
Recruiter Mindy Diamond said staying in the protocol was a good move for Merrill. "It tells advisors they trust in them and respect their choice to do what's best for their clients," she said via email.