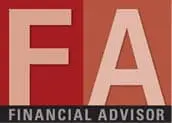 Mindy Diamond Quoted
By Dan Jamieson
Morgan Stanley said Wednesday it had landed the Brice Group, a $4.5 billion advisor team, from Merrill Lynch.
They were very loyal to Merrill Lynch," said recruiter Mindy Diamond, of Diamond Consultants LLC, who placed the team with Morgan Stanley.
"The decision to leave was not made lightly by any stretch of the imagination," she said.