A conversation with Kevin McGuire and Sarah Burney, Managing Directors and Wealth Advisors at Cresset
Overview
Private bankers are far less likely to leave the banks they built their businesses at given the challenges they face in a move—most notably portability concerns and garden leave provisions. Yet Kevin McGuire, Sarah Burney and their team started to feel a conflict between what they wanted to do for their clients and what they could do under the auspices of J.P. Morgan Private Bank. So they explored their options, including the thought of launching their own RIA, but instead opted for Cresset. They share their story one year after making the transition.
About this episode…
Historically, it was rare to find private bankers who left not only their banks but the model itself. These folks often find themselves caught between 2 lands: One where their businesses are tied to the bank and the other in which they prize the steady stream of referrals.
No doubt, banks are a great way for an advisor to build a business, but should private bankers look to make a change, they are often met with challenges—including asset portability concerns, difficulties with replicating the business, added legal risks, and the most onerous hurdle of all: garden leave provisions.
Yet over the past year, we've seen many private bankers leave the banks they built their businesses at, with some planting new flags at Merrill, UBS, and Morgan Stanley—firms that recently expressed a new level of interest in welcoming private bankers. In contrast, others have built their own independent businesses.
Yet a third group has found homes in the new generation of Multi-Family Offices—opting for an environment that caters to ultra- and high net worth clients with concierge-level services and a more entrepreneurial culture.
In this episode, we welcome two private bankers who fit in this latter category.
Kevin McGuire and Sarah Burney both hailed from J.P. Morgan Private Bank, having built a strong business overseeing some $2B with ultra- and high net worth individuals and families.
With over a dozen years each under their belt, they and their team started to feel a conflict between what they wanted to do for their clients and what they could do under the auspices of J.P. Morgan. And ultimately, they wanted greater control over how they managed client relationships.
So they explored all of their options and even the possibility of taking a more entrepreneurial path of starting their own RIA.
Ultimately, they landed on Cresset—an employee- and client-owned Multi-Family Office born in 2017 designed to deliver a new paradigm for wealth management with rockstar leadership and advisor talent.
Cresset co-founder Avy Stein was a guest on this show in 2021. At that time, Cresset was a $12B firm and has exploded since, more than doubling to $27B in assets under management as of this recording.
This extraordinary growth makes it clear why Cresset's value proposition is resonating with the wealth management world—particularly Sarah, Kevin, and three other members of their team at J.P. Morgan, who joined in September of 2021.
In this episode, Mindy Diamond talks with Sarah and Kevin about their journey, including: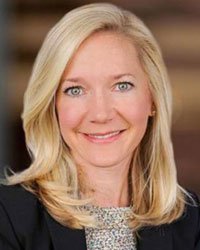 Life as private bankers—and the limiting nature of the private banker salary-bonus model.
Changes they saw at J.P. Morgan—and what motivated them to explore their options.
The challenges of transitioning—and how they navigated portability, garden leave provisions, and more.
The attraction of the Cresset model—and why it won out over other firms and the option to build their own RIA.
The value of referrals—and what they are seeing in terms of the quality and stream of referrals from Cresset.
Plus, they discuss life one year later—and how their business lives have changed since their transition.
No doubt, Kevin, Sarah and their team built a strong business at J.P. Morgan. But like so many other advisors, there came a point where they wanted to do more for their high net worth clients. For them, Cresset was the answer. But it was their closing advice that is the best message of all: If you have confidence in yourself and your ability to take care of clients, you can find success anywhere.
It's a great perspective on exploring change—regardless of the firm or model you are building your business at.
Kevin McGuire
Managing Director, Wealth Advisor
Kevin is a Managing Director, Wealth Advisor with Cresset's Denver office. He leverages more than 20 years of investment experience to advise high-net-worth families across their entire balance sheet, including public and private investments, credit and liquidity needs, as well as estate planning. Kevin has a strategic focus advising entrepreneurs in high-growth innovation economies on pre-liquidity and post-transaction strategies.
Prior to joining Cresset, Kevin led J.P. Morgan Private Bank's efforts in the Colorado technology community, as well as Boulder, Colorado, encompassing most of the entrepreneurial communities in a rapidly expanding ecosystem. In his 12 years at J.P. Morgan, he advised numerous clients through IPOs, minority and majority recapitalizations, and acquisitions of their growth companies.
Kevin started his career as an Equity Research Analyst covering technology companies in San Francisco at Thomas Weisel Partners and Citigroup. That was followed by a four-year stint in New York City working with a family office investing capital in public and private companies across numerous growth sectors.
Kevin holds an MBA from the University of Virginia's Darden School of Business and a Bachelor of Arts in History from the University of Notre Dame. As a Colorado native, Kevin is passionate about skiing, golf, and his kids' sports. He lives in Denver with his wife, Kim, and their two children.
Sarah Burney
Managing Director, Wealth Advisor
Sarah is a Managing Director, Wealth Advisor with Cresset's Denver office. She partners with families to help them achieve their personal and financial goals, advising on a wide range of wealth planning strategies, including multi-generational wealth transfer, next-generation education, philanthropic endeavors, asset allocation, credit and overall balance sheet management.
Prior to Cresset, Sarah worked with J.P. Morgan's Private Bank for 14 years in New York and Denver, where she worked with some of the wealthiest families and their family offices across the globe. Prior to J.P. Morgan, Sarah worked for Morgan Stanley's Investment Bank. She began her career working for the Chief Investment Office of Morgan Stanley's Private Wealth Management business.
Sarah holds a bachelor's degree from The Ohio State University. She gives back to the community through various organizations, with an emphasis on underserved kids, women in business, and diversity and inclusion.  Most recently, she participated in launching Inclusive Economy CO.
Sarah lives in Denver with her husband, Jeff, her two sons, and their two Bernese Mountain dogs, Leffe and Whinnie. She enjoys traveling, skiing, hiking, and she is learning to like golf so she is not left out on the weekends with her boys.
Also available on your favorite podcast app and other media sites