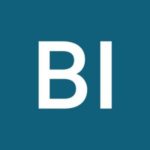 August 13, 2019
Mindy Diamond Quoted
By Rebecca Ungarino
In the wealth management industry, where competition for adviser talent is fierce, candidates looking to make a jump are grilling firms about their technology.
Deutsche Bank is launching a new tool this summer to help bring wealth clients onboard more quickly, and Morgan Stanley in May rolled out online scheduling for clients and advisers to set appointments or video conferences.
Adding to the competitive landscape are wealth managers who seek to transition to independent registered investment advisers (RIAs) from legacy wirehouses, said Mindy Diamond, the president of financial-adviser recruitment firm Diamond Consultants.
"There's an enormous shift" in the value that wealth managers place on the technology that firms offer, Diamond told Business Insider. She added that one of the top five reasons someone might move is a result of seeking out improved technology.
"It's a totally different mindset than at the wirehouses, which are dependent on legacy technology," she said.