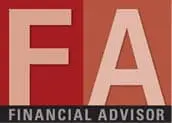 Mindy Diamond Quoted
By Dan Jamieson
UBS Financial Services is pulling out of the broker recruiting protocol. The move by UBS, which had announced earlier this year it would scale back recruiting efforts and focus on retention of existing brokers, was expected.
Mindy Diamond, president and CEO of Diamond Consultants, said she thought that Merrill Lynch, a unit of Bank of America, could soon exit the protocol. Speaking two weeks ago at the annual Schwab Impact conference in Chicago, Bernie Clark, executive vice president of Schwab Advisor Services, also predicted additional wirehouses might follow Morgan Stanley.