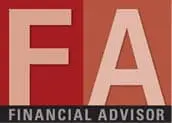 Mindy Diamond Quoted
By Jeff Schlegel
Mindy Diamond, president and CEO of her namesake recruiting firm in Chester, N.J., characterizes 2012 as an average to down year for advisor transitions and says the humdrum pace was attributed to several factors, such unforgiven wirehouse retention packages that keep advisors tethered to their current employer.
In addition, she notes, there's a general feeling among many wirehouse advisors that the large wirehouse brokerages are more or less all the same. "A number of advisors are staying put because there isn't anything significantly better out there [among the other wirehouse firms], or they're being more thoughtful about where to move," Diamond says.
That said, a number of wirehouse advisors jumped ship both within the channel and elsewhere. Diamond says she found that fewer––yet larger––advisor teams bolted to other wirehouse firms last year because the recruitment game was still brisk for brokers with higher annual production and total assets under management who can attract sizable transition packages from competing firms. She notes that advisors with $2 million to $3 million in annual production can attract recruitment packages that pay three times or more than their trailing 12-month production.