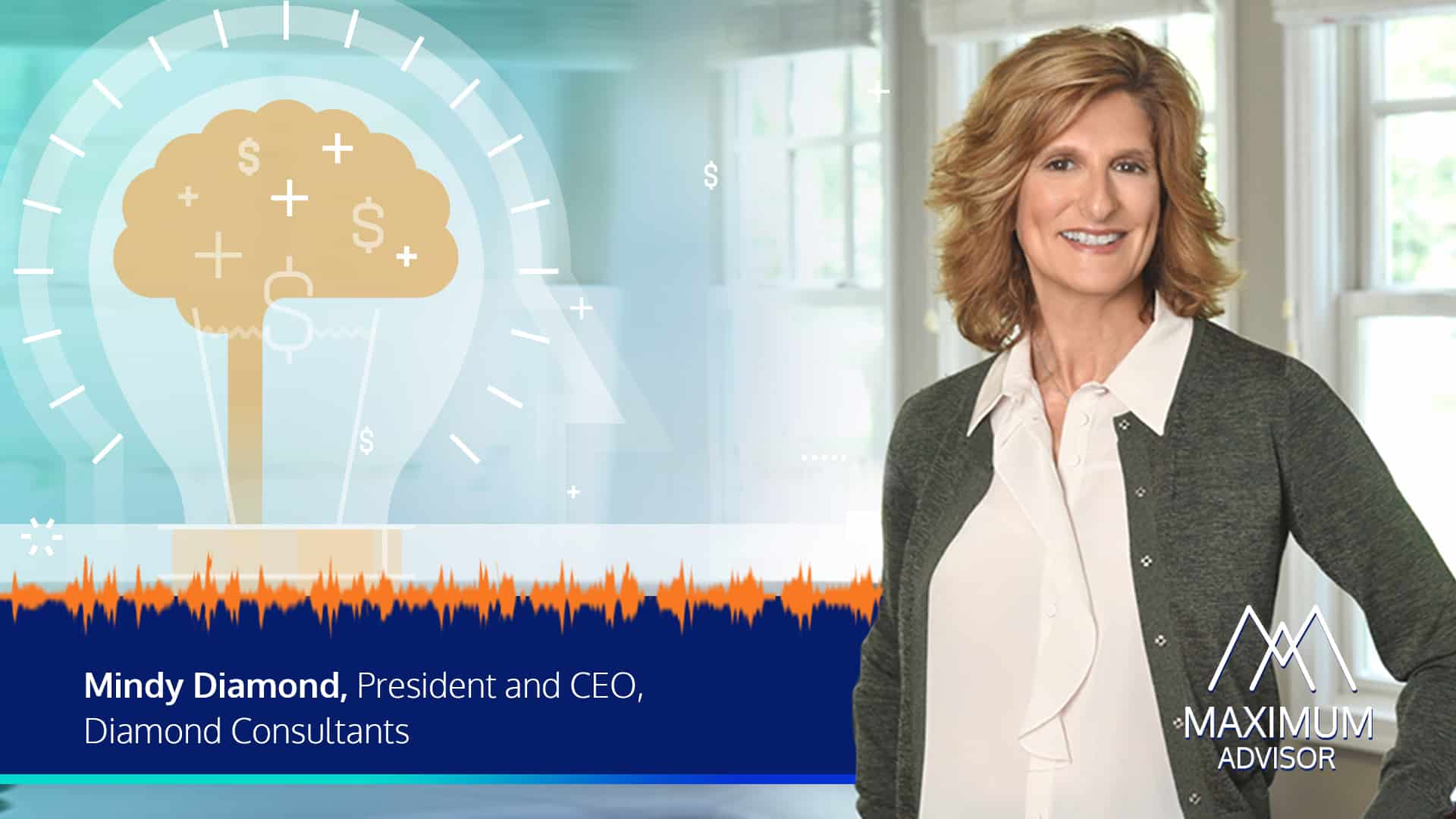 January 28, 2020
Maximum Advisor Podcast Episode Featuring Mindy Diamond
Excited to come full circle with an advisor we helped several years ago and who is flourishing in the independent space. Chip Munn recently launched his own podcast series, Maximum Advisor, and I'm happy to sit on the other side of the table for a change to be his guest on the show. We cover a variety of topics including threshold questions one should ask when considering a move, options for advisors in the expanded landscape and much more. It's a great conversation – one of many from a series well worth your time to listen to.
When making a decision as big as a potential transition into independence, it's critical to explore all the options available to you. Being confident and clear in what you want for your long-term goals can ensure the move you are considering (or making) is the best for you at the time. How truly necessary or appropriate is it for you to move at this time? Is now really the right moment for you, your business, and your future? Or, should you maybe pump the brakes? If now is the time, would you be best served in a large firm, going fully-independent or aligning with an already-established independent firm? 
Listen now to hear as Chip and Mindy explore more topics surrounding recruiting and transitions for financial advisors. Some of these conversations dive into issues such as: 
What is the 'waterfall of possibilities' for an advisor seeking further independence?

How to determine how to move forward best and what your next steps are.

Why often it requires both 'pushes' and 'pulls' to feel fully ready to make the shift to independence.

Why brutal honesty with yourself is a critical step in identifying your next move forward.

How long is 'too long' to wait to make a professional move?
Click here to listen to Chip's entire podcast series.
Click here to listen to Mindy's interview with Chip on Mindy Diamond on Independence.