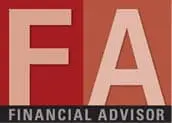 June 19, 2020
By Joyce Blay
Wealth advisor Ahmie E. Baum has partnered with Dynasty Financial Partners to launch new independent RIA Interchange Capital Partners in Pittsburgh, the companies announced earlier this week.
The firm will reportedly focus on three areas of specialization: business consultation in succession planning, family offices and acquisitions.
Prior to founding Interchange Capital Partners, Baum was employed as managing director-wealth management at UBS in Pittsburgh, where he and his team managed more than $400 million in client assets.
Baum specializes in transition planning for individuals, families and businesses. He began his career with EF Hutton in 1979, then joined UBS in 1983, where he earned the wealth advisor designation.
"Our client base is an individual, family or a business owner who is at the 'interchange' in their life, looking to navigate their transition through what they know and what is unknown around their next chapter," he said in the release.
Baum also discussed why he chose to follow the path to independence after having hewed to the far easier road to navigate as an employee.
"As a result of the pandemic, we are hearing from baby boomers who are reassessing their priorities, reevaluating their transition plans and are wondering if they are still on track to be able to unlock a lifetime of work and effort from their businesses, employers and practices," he said in the news release. "We will be hitting the ground running as an RIA."
His seven-member team at Interchange includes five former UBS advisors specializing in business transition, investment management, advanced planning, and relationship management. One of them is Baum's son, Brian Baum, who joined his father at UBS in 2012, and now joins him at Interchange as managing director.
Other Interchange team members are Kendra Kasznel Reilly, senior director-relationship management; Christopher M. Duerr, senior director-investments; Evan Fitzpatrick, senior vice president-planning; Kathleen J. Saksa, senior associate-client service; and Alyssa Jean Cassandro, senior associate-client service.
"Ahmie and the Interchange Capital Partners team have significant opportunities to expand their business in the independent arena," Shirl Penney, CEO of Dynasty Partners, said in the release. "Their deep expertise in transitions – business and personal – will be a major differentiator in the market."
Interchange Capital Partners has selected BNY Mellon | Pershing as their custodian for clients' assets. The firm is also working with Addepar in client reporting.